'At the beginning of 2022, I took the two courses on REDD+ that are offered on the UN CC:Learn platform. Based on this, I was hired by a Foundation to carry out a REDD+ project in Argentina.'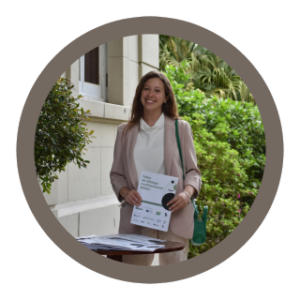 The courses on REDD+ that I took from UN CC:Learn provided me with a theoretical framework ranging from the most basic to the most advanced issues that have to do with the conservation, recovery and protection of native forests. This allowed me to introduce myself to the "Huellas para un Futuro" ("Footprints for a Future") Foundation with the necessary knowledge to be able to embark with them on their socio-environmental projects in the province of Misiones, Argentina.
My role consisted of project management and administration tasks, especially assisting with the formulation of REDD+ sub-projects on the sustainable management of the forest with the participation of indigenous communities and original settlers. The knowledge and skills that I acquired through the UN CC:Learn courses gave me the necessary bases to understand what REDD+ projects are about and the guidelines that must be taken into account to carry them out. I was able to apply all this knowledge in different ways throughout the management of the project. 
The impact of the project in terms of gender equality in indigenous communities is seen in the high participation of women in the workshops held. In addition, with respect to this REDD+ project, one of the products that I consider most relevant is the one that has to do with the Nagoya Protocol. The Foundation established a partnership with a biotech laboratory to create products using a plant species native to Misiones, called Pitanga, and certify them with the Nagoya seal. Part of our REDD+ funds were allocated to train people from indigenous communities on the Biological Diversity Convention, the Nagoya Protocol and ways in which they could earn a living as suppliers of the raw materials to the laboratory. This represents an important source of work for everyone within the communities, including women.