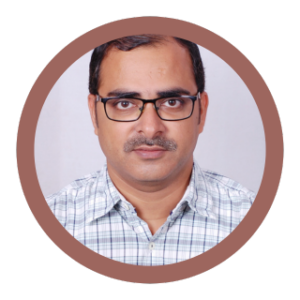 As nature's stewards, indigenous people play a vital role in managing and preserving the environment. However, their interests are often overlooked. Suryakanta Acharya, an oncologist from India, is making sure indigenous people are getting their voices heard. Suryakanta has always had an interest in protecting health and safeguarding human rights and traditional knowledge of indigenous people. He founded PAY-W Clinic to work towards these goals and, eventually, came across the affiliated "An Introduction to Human Rights and Climate Change" e-course on UN CC:e-Learn. He completed the course and learned about the correlations between human rights and climate change, which was new to him.
He set out to integrate this newly acquired knowledge into the work being done by his organization. In 2021, for instance, he and his organization helped an indigenous community in Assam, India, to get rid of a municipal garbage dumping site that was negatively affecting the community's health and environment. People were experiencing breathing and skin issues due to the high levels of chemicals being released from the dumping site and agricultural fields were made infertile due to the leakage of these chemicals into the soil.
His activism, along with the engagement of other NGOs, helped bring about judiciary intervention that compelled the municipality to shift the dumping site elsewhere. After a few months, the community was back in good health and the soil was recovering.
Suryakanta is now engaging with the local indigenous community to raise awareness of climate change and other environmental issues. He encouraged two of the community's literate members to act as a bridge and spread knowledge among the other members. They have completed UN CC:Learn courses and are passing what they learned on to other members of their community.
His story has already travelled far and got the attention of the International Union for Conservation of Nature (IUCN).
"I am quite positive about the UN CC:e-Learn platform. It offers the required knowledge free-of-charge to enable me and many others to perform our fundamental duties as well as safeguard our environment." – Suryakanta Acharya, 2022 UN CC:Learn Champion