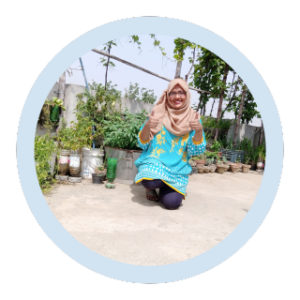 Climate change is disproportionately affecting women and that's why Maryam Eqan, a 23-year-old master's student from Pakistan, is empowering women to act on climate change. Maryam has always felt that she should do something about the climate crisis. She looked for opportunities to deepen her knowledge on the issue and came across UN CC:Learn, where she ended up completing 10 courses. The courses provided her with the right set of skills and knowledge to help her establish her own environmental organization: The Earth Needs Love. Earth Needs Love is a youth-led and youth-focused organization that works in favor of the environment, climate, and sustainable development. The organization recognizes the lack of opportunities women have despite playing an important role in addressing climate change and promoting nature conservation. To overcome this problem, Earth Needs Love has set up the "Women for Environment" initiative to raise environmental awareness and build capacity of women. Their moto is "By women, for women".
Currently, almost 30 women and girls from Asia and Africa have joined the Women for Environment initiative. Together, they build each other's capacities on gender and environment and are developing a policy brief on "Women and Environmental Leadership".
In addition to her work in the organization, Maryam has also taken part in high-level events, such as the Biodiversity COP (COP15) and the High-Level Political Forum in 2022, for which she wrote a policy brief on sustainable energy with the help of the "Gender Equality and Human Rights in Climate Action and Renewable Energy" e-course.
"I believe that learning about environment and climate change should never stop as this is the keyway to achieving more as it sensitizes one to live sustainably and inspire and influence others to do the same. " – Maryam Eqan – 2022 UN CC:Learn Champion