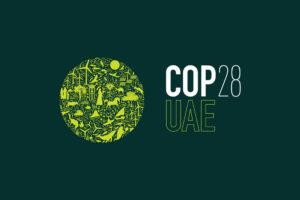 The annual Conference of the Parties of the UNFCCC (COP 28) will take place from 30 November 2023 to 12 December 2023 in Dubai, United Arab Emirates.
UN CC:Learn organizes and supports the following activities:
Climate Classroom
The Climate Classroom @ COP28 is a short interactive learning experience designed to help those attending or following climate meetings get quickly up-to-speed on important climate issues. The Climate Classroom @ COP28 will be UN CC:Learn's 11th edition and each day throughout COP our team of experts will deliver a series of free online classes that introduce learners to a range of climate change topics – allowing delegates, professionals, and other interested parties to follow and contribute to climate discussions.

Check out below the list of online classes that you are invited to attend. Click on the title of the class to register.
What others have said about past Climate Classrooms:
The Climate Classroom is an amazing opportunity to learn first-hand information from experts working in the UN, and meet other climate enthusiasts who could share valuable information from their experience.
I'm currently working for the Multi-stakeholder Climate Action Plan in Njombe-Tanzania. The Climate Classroom has provided an extra view of what we need to do and how committed we need to be in an interactive manner.
It was definitely a fantastic learning experience. The class was excellent and apparently, it was good enough that it taught both beginners and advanced some new things about keyword research and search engine optimization.
This session is highly relevant as the concepts/ideas, experiences, and lessons shared were all interesting, useful, and practical. The most valuable takeaway for me is the application of impact-based forecasting for anticipatory action. Kudos to the speakers and organizers!
COP28 Library of UN Ressources
UN CC:Learn hosts the library of documents produced by UN partners which are relevant for COP 28.
Events Supported by UN CC:Learn
Explore the full list of events at COP28 here.
UN CC:Learn Events
Financing Climate Change Education: Challenges and Successes / Financement de l'éducation au changement climatique : défis et réussites
As countries increasingly prioritise education as a means of addressing the climate emergency, the focus shifts towards ways in which such initiatives can be financed in the long term. While climate change education is a critical lever for building resilience and prosperity it must be fully integrated into the education system for it to effect meaningful change.
Monday, 4 December 2023, 10:30AM – 11:30AM (UAE TIME), The Greening Education Hub
Organizers: UN CC:Learn, UN CC:Learn Partner Countries
Languages: English and French
Bâtir des synergies fortes : Travailler ensemble pour promouvoir et développer l'éducation au développement durable (EDD) en Afrique de l'Ouest
Ce panel présentera les efforts déployés par le Cabo Verde, le Mali et le Sénégal pour développer et mettre en œuvre des initiatives nationales d'éducation au développement durable 2030, en soulignant les défis, les bonnes pratiques et les perspectives dans la poursuite du travail.
Wednesday, 6 December 2023, 12:15PM –  1:15PM (UAE TIME), The Greening Education Hub
Organizers: UNESCO, UN CC:Learn, Cabo Verde, Mali, Senegal
Language: French
Enabling Youth Climate Action Leadership through Innovative Learning
The event will aim to discuss effective learning strategies/products /initiatives that empower youth to take leadership role on climate action. Ideas on how to deliver on the needs of the youth will be brainstormed and serve as takeaways to both UNITAR and Monash U.
Friday, 8 December 2023, 9.10AM – 10.30AM (UAE TIME), Monash University Pavilion
Organizers: UNITAR, UN CC:Learn, Monash University
Language: English
UN CC:Learn-supported Events
Delivery for the future: The postal network as infrastructure for lifelong climate education
This workshop will delve into how postal services can act as a platform for lifelong climate education, bolstering the ties between the postal and educational sectors. It will bring together voices from the global postal, educational, and climate policy communities to discuss collaborative strategies.
Monday, 4 December 2023, 1:50 – 2:50PM (UAE Time), The Greening Education Hub
Intended audience: Universities; IGOs; postal community representatives; logistics companies; NGOs centred on local climate resilience.
Organizers: Universal Postal Union (UPU)
Language: English
Integration of Climate Change into School Curricula – Ghana's Experience
This 60-minute panel discussion will approach the good practices carried out by Ghana regarding the integration of climate change into school curricula.
Friday, 8 December 2023, 12:15PM – 1:15PM (UAE TIME), The Greening Education Hub
Organizers: Government of Ghana
Language: English
UNITAR Events
Circularity as a Game Changer for Climate Action: Up-scaling Applied Research and Economic Solutions
Circularity is transformational, doable, and above all a means of addressing climate change. This session examines key challenges and opportunities and reflect on real examples of success and best practices from the research-policy space and the real economy. 
Sunday, 3 December 2023, 6:30PM – 8:00PM (UAE TIME), SE Room 2
Organisers: Partnership for Action on Green Economy, UNITAR, UNU
Langauge: English