Infrastructure underpins economic growth and enables access to basic services and transformative economic opportunities. However, if infrastructure development is not properly done, it can have negative consequences for people, the economy, the climate, and nature. To help unpack this complex topic and shed light on its importance, the Government of Rwanda, the United Nations Environment Programme (UNEP) and the United Nations Institute for Training and Research (UNITAR) partnered up to organize the first edition of the "Environmental Leadership Programme on Sustainable and Resilient Infrastructure" training.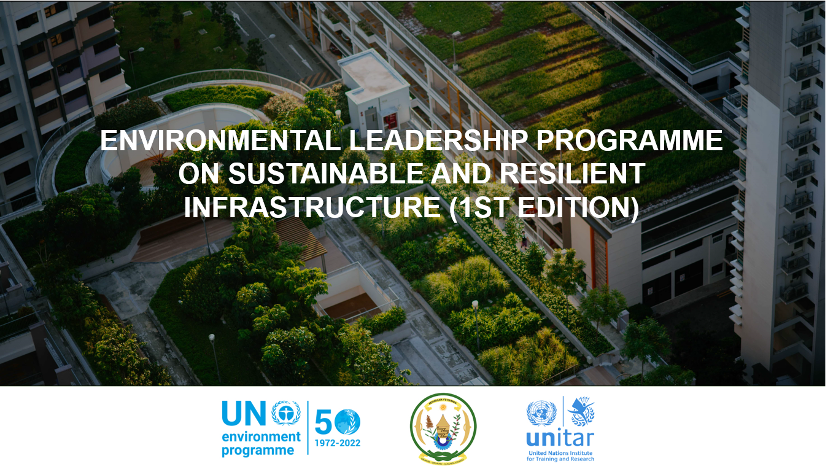 The fully online training took place between 30th November 2021 and 8th December 2021 and aimed at enhancing capacity and improving the knowledge of policy makers in Rwanda, Uganda, Ethiopia, Kenya and Zambia on the importance and role that well-planned, sustainable, and resilient infrastructure plays in meeting the Sustainable Development Goals (SDGs). In total, 29 participants from the 5 African countries, representing various governmental institutions involved in infrastructure development and planning in their respective countries, took part in the training.
The training focused on various areas of infrastructure, ranging from international good practice principles for sustainable infrastructure; green finance; nature-based infrastructure solutions; sustainable and resilient housing; digitalization of transport; and how green digital technology can be incorporated into strategic infrastructure policymaking and plans; as well as climate data and digital infrastructure  for enhanced forecasting and early warning systems.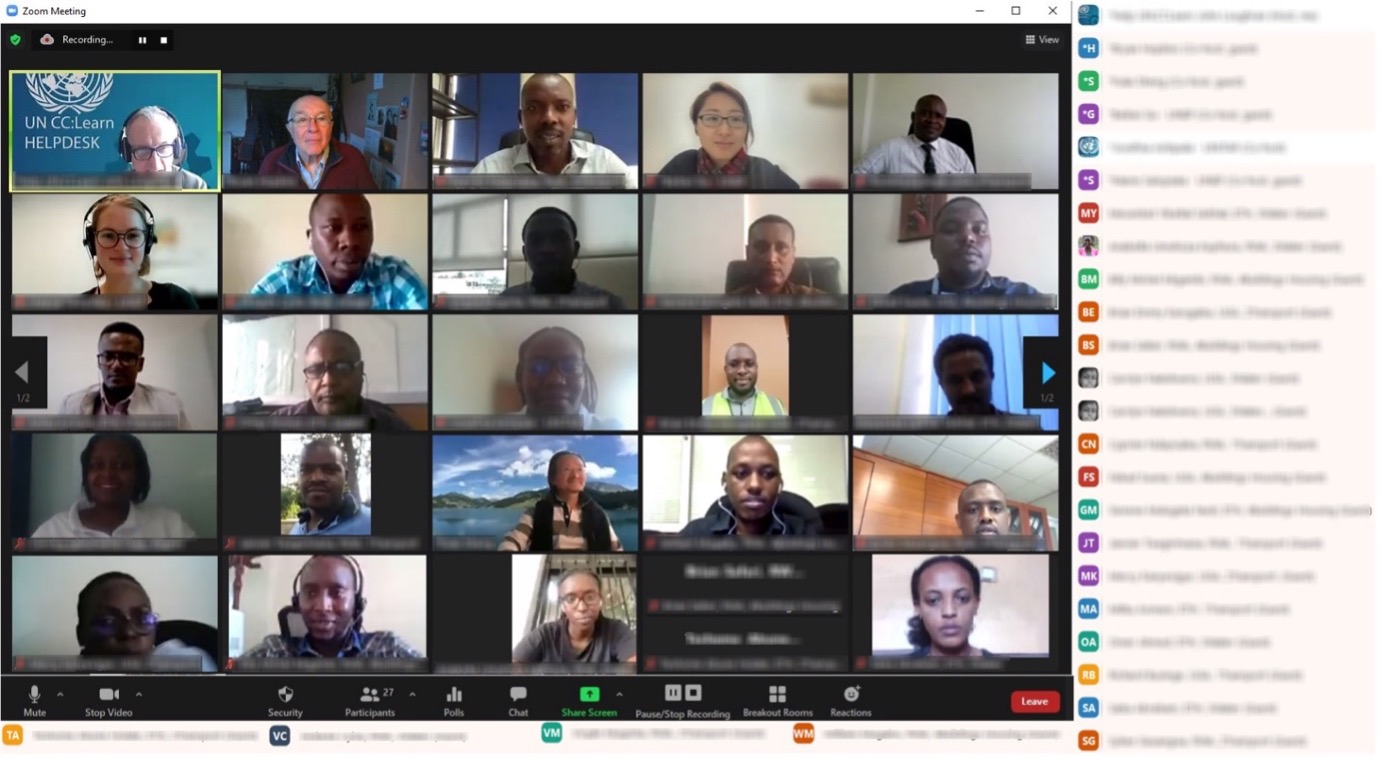 This inspiring event positions training and skills development at the centre of the shift towards the low carbon economy and the achievement of the SDGs.  As highlighted by Mr. Angus Mackay, Director for Planet Division,  in his opening remarks.
"It very often comes down to a very simple equation: How many people does a country need to train, and where should those trained individuals need to be located, in order to ensure that a new policy direction actually takes root and makes a lasting difference? And this is precisely the intent behind this environmental leadership programme… to build up a cadre of national experts in resilient infrastructure development, involving all branches of government and beyond.  Too often we've seen well-meaning policies not achieving much impact because they are the brain child of the few rather than the many." – Angus Mackay – Director, UNITAR
Overall, the feedback from participants was very positive, with over 90% of them reporting that the training workshop was very useful for their jobs. Additionally, many would be interested in further trainings on sustainable infrastructure. Future plans in this recurring capacity development programme include training of trainers and other specialized trainings tailored to the region's priorities and practical needs in the field.