Climate change is increasingly becoming a dominant issue for governments throughout the globe, guiding policymaking and national planning. However, these policies do not always engage all spectrums of society, which seriously hinders the efforts to raise awareness of climate change at national, regional and community levels. In light of this issue, the Government of Zimbabwe, through the Ministry of Environment, Climate, Tourism and Hospitality Industry, along with African Youth Initiative On Climate Change Zimbabwe (AYICCZim) carried out a series of workshops to reach and engage more than 600 rural youth of the country, helping as part of the implementation of its National Climate Change Learning Strategy (NCCLS).
The series of itinerant workshops ran from 31 November 2020 to 19 December 2020.  Although being focused on young people, the workshops reached individuals from several different walks of life, such as farmers, high school students, student interns from universities, youth community leaders and selected youth individuals passionate about the environment.
Despite being unique events, in the sense that both audience and venue varied each time, the workshops walked participants through a single, comprehensive agenda that covered topics ranging from climate change mitigation and adaptation to youth engagement and climate action. Each session was a mix of presentations and group activities aimed at raising awareness of climate change while inspiring youth to take up active roles in championing climate action in their communities. At the end of each event, attendees were better equipped to take decisive climate action.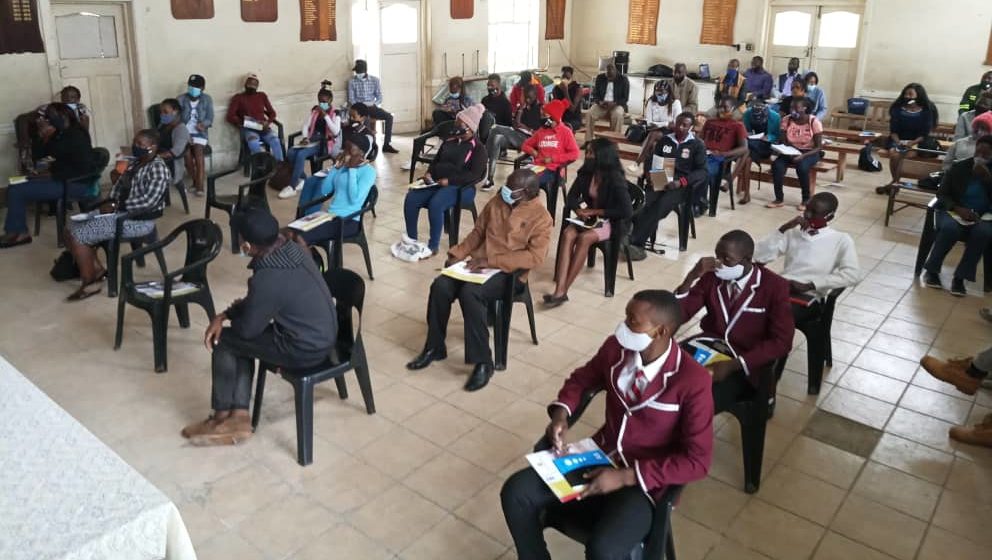 Moving forward, the main goal is to scale up this initiative and reach even more young people throughout Zimbabwe. A set of eight recommendations were proposed, all of which would contribute to further strengthening the role of youth in climate action in rural areas.  The recommendations were:
Establishment of organized clusters in all the 10 districts
Assessment of Community Information Centers to share Climate Change information
Upscaling of the project to attract a huge audience
Systematic follow ups
Emphasis on Green Business Approach
Meaningful youth engagement
Engagement of children through formation of environmental clubs
Publish a report of youth success stories
UN CC:learn has been working closely with the Government of Zimbabwe since 2019. Find out more about UN CC:Learn's projects in Zimbabwe here.