The 6th Youth Climate Dialogues took place on 12 April 2017 between Lycée International de Ferney-Voltaire (France) and the primary and secondary schools from the Sheder Refugee Camp (Ethiopia). This is the first Youth Climate Dialogue in a refugee camp and in Ethiopia. The dialogue was organized in partnership with United Nations High Commissioner for Refugees (UNHCR), United Nations Educational, Scientific and Cultural Organization (UNESCO) Green Academies, and the Ethiopian Government Administration for Refugees and Returnee Affairs (ARRA).
The event was hosted by the UN CC:Learn Secretariat in Geneva and UNHCR regional office in Jijiga. The discussions were facilitated by Mr. Alan Ackroyd from Lycée International de Ferney-Voltaire and Ms. Ayan Mehad Mehammud, Education Assistant from UNHCR in Jijiga.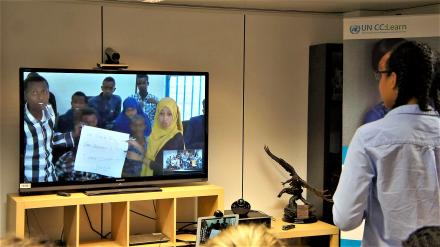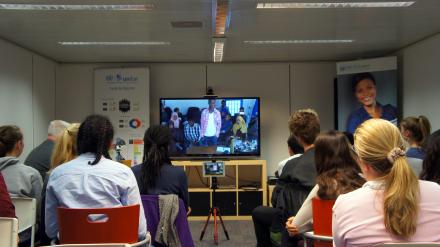 The Lycée International Ferney-Voltaire is a public secondary education international school on the border with Geneva. This is the second time the Lycee's Model United Nations (FerMUN) club participates in the YCD. They attended the YCD with the Trinity College Nabbingo (Uganda) in October last year.
The Sheder refugee camp is situated north-east of Jijiga, in Ethiopia and 30 km from the Ethiopia – Somalie border.  The camp has a population size of 10 827 (all from Somalia) and the participating students are part of the environmental club, which mobilizes students to bring change and improve environmental conditions within the school and camp, including:  environmental awareness raising campaigns, planting trees, weekly camp clean-up, water saving, piloting street trees in all administrative zones in the camp and recycling.
The dialogue was opened with remarks by Ms. Kristina Von Petersdorff, UNHCR Officer in Charge Jijiga Sub-Office, by Ms. Medhanit, Education Officer at the Ethiopian Government Administration for Refugees and Returnee Affairs (ARRA) and by Mr. Nikhil Seth, UNITAR Executive Director.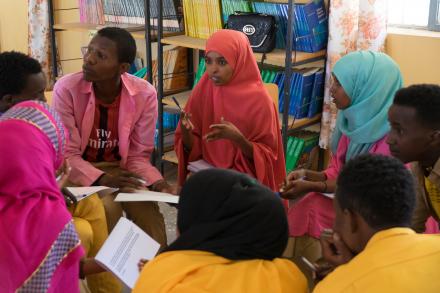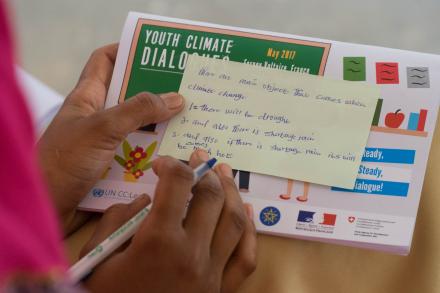 To kick-off the discussions and facilitate the dialogue, students from both schools presented projects they have worked on including posters, drawings, and videos. Students from the refugee camp in Ethiopia shared some of the most pressing climate change problems around the camp: soil erosion and drought.  The students also produced a video interviewing their environmental club teacher on climate change.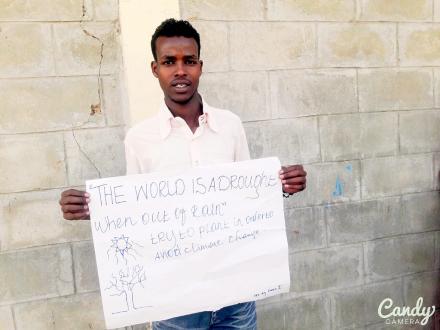 Students from France shared their ideas through drawings, interviews with peers and a flipbook video. Students exchanged many questions among each other, including questions about the climate change effects in the region, initiatives they take to challenge against the situation and the importance of education.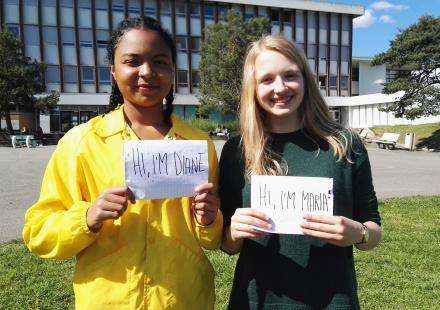 More photos and videos are available on UN CC:Learn Flickr and Youtube.
To know more about this initiative, you can visit the Youth Climate Dialogues page or follow #YouthClimateDialogueson Facebook and Twitter.