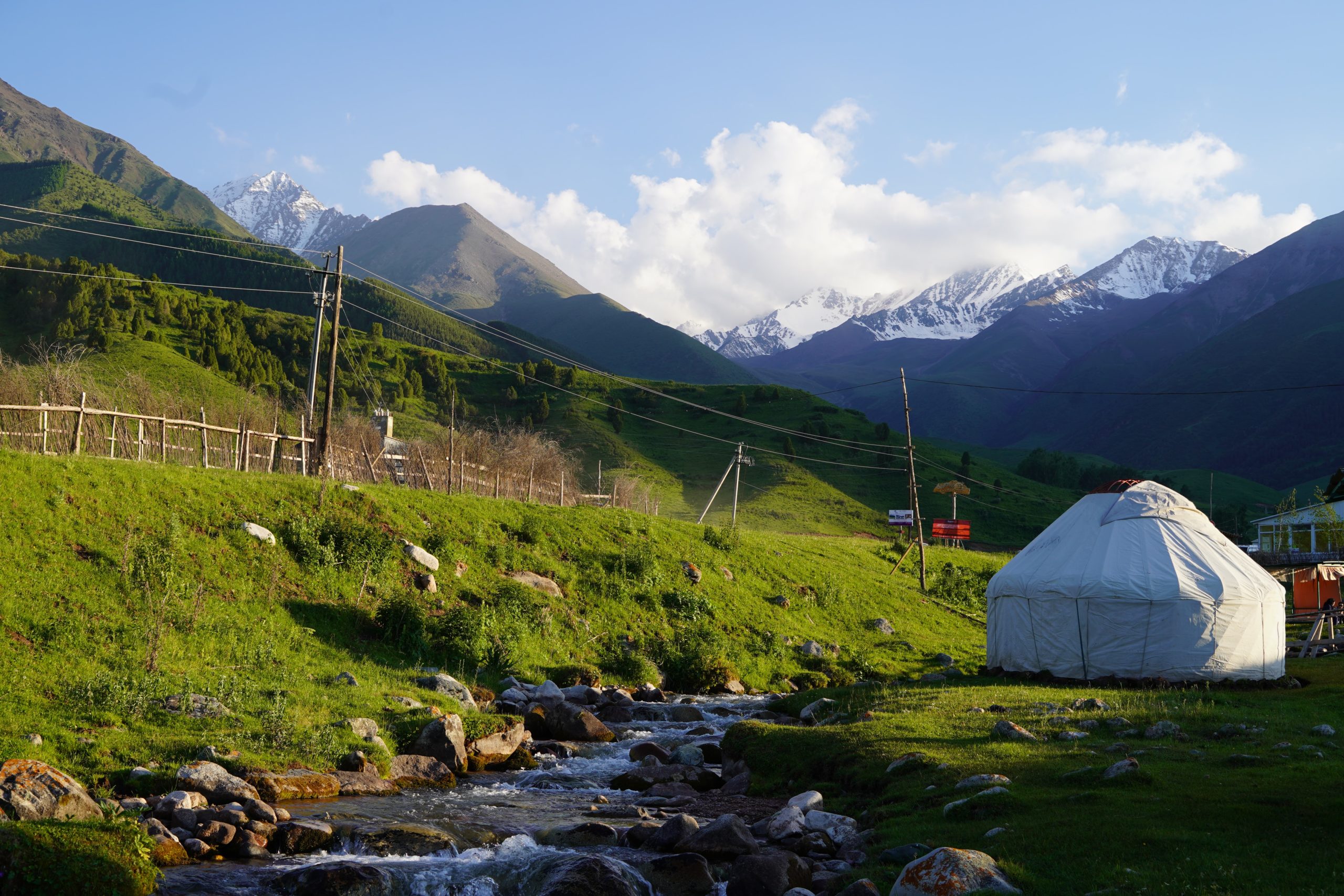 Towards a National Climate Change Learning Strategy
The Kyrgyz Republic is taking a strategic and results-oriented approach to climate change learning. Our project is working towards strengthening the human resources and skills needed to meet key climate change commitments, such as the Nationally Determined Contribution and the National Action Plan.
Our work in the Kyrgyz Republic is aligned with major national policy initiatives that recognise the need for greater capacity, knowledge and skills. These include:
The Paris Agreement and the Kyrgyz government's commitment to enhancing its Nationally Determined Contribution (NDC).
The planned development of a National Adaptation Plan (NAP), which requires a set of particular competencies and capacities.
The adoption of a Green Economy National Programme, which recognizes capacities for a green economy as an underlying cross-sectoral condition for green development in the country.
Our work in the Kyrgyz Republic was officially kicked off with an inception workshop during the Green Economy Week in Bishkek in November 2019.
Our National Partners
Our work is coordinated by the Climate Finance Center, in collaboration with the State Agency for Environmental Protection and Forestry, the Ministry of Education and the Ministry of Climate Change, with support from the United Nations Development Programme (UNDP).
A technical task team comprising key ministries, academic institutions, students and civil society organizations has been set up. It is tasked with supporting the development of the country's Climate Change and Green Economy Learning Strategy and the implementation of identified priority actions. 
Contacts
Mr. Kanat Abdrahmanov
Director
Climate Finance Center of the Kyrgyz Republic
Phone: +996 312 975771
Email: kanat.abdrahmanov@gmail.com
UN Country Team Liaison
UN Development Programme (UNDP) Kyrgyz Republic
160 Chui Avenue, 720040
Bishkek, Kyrgyz Republic 
Project News and Activities
UN CC:Learn Launches New Project in the Kyrgyz Republic
30 November 2019