The Action Plan is an important component of the National Climate Change Learning strategy (NCCLS), which is informed by the findings from the Background and the Learning Needs Assessment Reports. This workshop in the NCCLS development process is an important step allowing for further consultations with stakeholders to i) finalize the vision for the NCCL Strategy; ii) identify and prioritize possible activities to be included in the Action Plan; iii) discuss implementation arrangements including the Monitoring and Evaluation Framework; and iv) agree on follow-up actions towards finalization and launch of the Strategy.
Remarks from all key partners, including UNITAR as the Secretariat of UN CC:Learn, UNDP Zimbabwe and the Climate Change Management Department in the Ministry of Environment, Climate, Tourism and Hospitality Industry, highlighted the importance of the country's National Climate Change Learning Strategy towards the country's NDC implementation and the formulation and advancing of the National Adaptation Planning (NAP) process – as mainstreaming of climate change in education, awareness and skills development is key to ensure effective climate change management.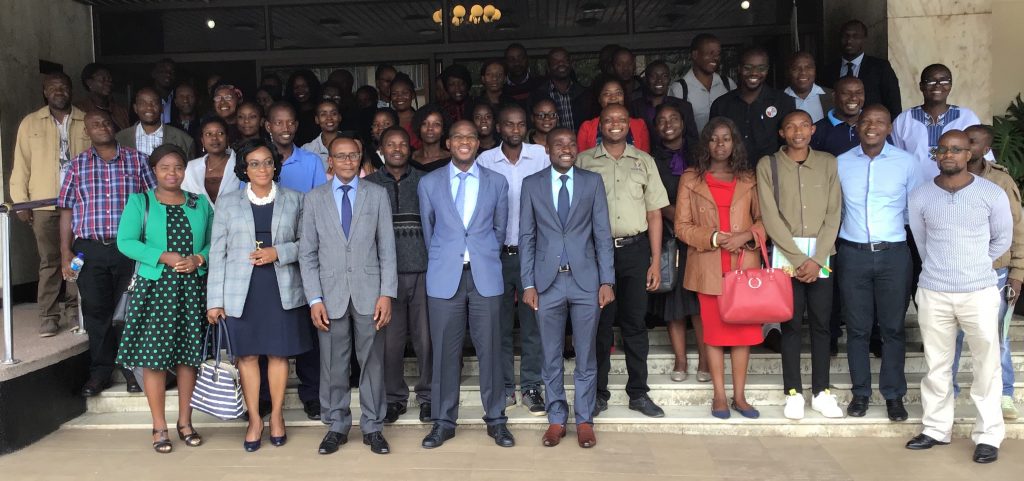 The two-day interactive event consisted of various sessions designed to devise action plans for the priority sectors which would contribute to strengthening climate change literacy in the country.  Activities aims, for instance, at integrating scientific knowledge with the indigenous knowledge systems, sensitization meetings, promoting climate proofed technologies, and improving agriculture cropping and livestock choices, among others.  The Action Plan intends to fill the climate change capacity building gaps identified:
Need for climate change capacity building of Teachers and Lecturers in all educational institutions in the country.
Scaling up of climate change education and awareness, targeting specifically rural communities with limited access to information.
Sensitization of small-scale miners, farmers, and rural development authorities.
Climate change education starting at low levels of learning.
Need to inform students in schools, workers, friends and relatives about the "climate emergency."
Need for climate change training targeting civil protection structures at all levels.
Collaboration between the Climate Change Management Department and other institutions such as Agritex officers to promote Climate-Smart Agriculture.
Media should continue to play an active role in writing and reporting climate change issues.
Development of relevant and sector-specific information materials.
Need for engagement of faith-based organizations since they play a huge role in influencing and reaching citizenry.
Zimbabwe joined the UN CC:Learn Programme to scale up the efforts being done to strengthen climate change learning within the country. The National Climate Change Learning strategy being devised in partnership with UN CC:Learn aims to advance the Nationally Determined Contribution (NDC) and the National Adaptation Plan (NAP), which would further help Zimbabwe address the several challenges posed by climate change, such as extreme weather events.