Speaking in the presence of more than 120 workshop participants,  Prof. Rachmat Witoelar, Executive Chair of the National Council on Climate Change of Indonesia and Special Envoy to the President of Indonesia on Climate Change, opened the national UN CC:Learn planning workshop in Indonesia on "Developing a National Strategy to Strengthen Human Resource Capacities and Skills to Advance Green, Low Emission and Climate Resilient Development" on Tuesday, 9 October 2012.  "Indonesia is committed to addressing climate change and reducing greenhouse gases", Mr. Witoelar stated but emphasized  at the same time that "implementing our commitment requires unprecedented human resource and skills development and a strategic approach to climate change learning in key sectors and at all levels in Indonesia."
The national planning workshop was organized by the National Council on Climate Change (DNPI) in the context of the global UN CC:Learn initiative, in which Indonesia is  participating as a pilot country together with  Benin, the Dominican Republic, Malawi, and Uganda,  with financial support provided  by the Swiss Development Cooperation (SDC).  The planning workshop discussed various aspects of developing the National Strategy including a work plan to launch the National Strategy by March 2013. Workshop participants originated from diverse government departments, the private sector, education institutions, and non-governmental organizations. Participants from UN organizations included representatives from the UN Development Programme (UNDP), the UN Population Fund (UNFPA), the United Nations Office on Drugs and Crime (UN ODC), UN Office for UN REDD+ Coordination in Indonesia (UN ORCID), the UN Office for Project Services (UNOPS), the World Food Programme (WFP) and the UN Institute for Training and Research (UNITAR).
The workshop identified a number of considerations to be taken into account in developing the National Strategy over the next 6 months, including the following:
Giving equal consideration to the three UNFCCC Article 6 pillars concerned with public awareness raising; education; and training and skills development
Considering learning and skills development to support both climate mitigation and adaptation
Ensuring that proposed action is in line with national policies, embedded within and provides value added to existing initiatives and organizations, and led by  relevant sectors and institutions
Developing selected priority action for the first 2-3 years of implementation (e.g. skills development in the forestry sector and support of REDD+ implementation) while keeping a long-term vision that links the Strategy to the national development agenda
Identifying  "low hanging fruits" that can be easily implemented (e.g. strengthening information and knowledge sharing in matters of climate change learning)
Ensuring that institutional capacity development to deliver learning is an important component of the Strategy
Considering as early as possible modalities on how the Strategy is implemented, coordinated and monitored, including mobilization of financial resources through national and external sources.
As an immediate follow-up to the workshop, DNPI will hold a series of dialogues and focus group discussions in October and November 2012 with key government departments and  working groups to explore to what extent consideration of learning and skills action within the Strategy can support the objectives of existing government initiatives. To support strategic thinking, DNPI will also establish a small steering group of advisors that have experience in and are engaged in climate change capacity development. By December 2013, the strategic focus areas of the Strategy, as well as 10-15 initial project ideas targeted for implementation during the first two years will be identified, as a basis for further consultation. At that stage, the DNPI secretariat plans to seek feedback from members of the Council, UN partners and other key parties. A mid-term multi-sectoral and multi-stakeholder workshop to present and discuss strategic priorities is scheduled to take place in January 2013, prior to finalizing and launching the Strategy by March 2013.
The workshop was informed by background presentations covering a diverse set of issues. In the introductory session, Dr. Doddy Sukadri, National Project Coordinator at DNPI summarized the key objectives of the national UN CC:Learn project. He emphasized that the planning workshop is seeking to obtain commitment from key stakeholders with the goal to take an active role in developing priorities for a follow-up programme and related activities.  He illustrated his point by using the picture of "building a house which should satisfy everyone", including the numbers of rooms, doors, windows, and colorful painting. "The Strategy Development process, therefore, invites all interested parties to help design our desired house" Dr. Sukadri concluded.
Mr. Achim Halpaap, Associate Director of Environment at UNITAR and representing UN CC:Learn summarized the international project context. He pointed out that UN CC:Learn  directly contributes to the implementation of Article 6 of the UNFCCC in the Member States.  "An important aspect of the UN CC:Learn project in Indonesia  is to strengthen the capacities of national institutions to deliver climate change learning, in addition to addressing immedeate learning needs",  Mr. Halpaap emphasized. He encouraged DNPI and stakeholders to engage with international UN CC:Learn partners and through the UN Climate Change Working Group in Indonesia currently chaired by the UN Educational, Scientific and Cultural Organization (UNESCO) to explore opportunities for collaboration during the development  and implementation of the National Strategy.
Session 2 was moderated by Dr. Amanda Katili, DNPI and National UNFCCC Article 6 Focal Point in Indonesia. It  featured background presentations from the perspectives of government and different stakeholder groups.  Dr. Ir. Yetti Rusli, Senior Advisor for Environment and Climate Change, Ministry of Forestry discussed the importance of reducing emissions from forests in Indonesia and related skills development needs to support REDD+ implementation. Mr. Ir. Paringotan Pasaribu, Environmental Manager, PT Pertamina stressed the importance of methodology and guidance for private sectors, while Mr. Ir. Rudy Syaf, Programme Manager, Community Conservation Indonesia (WARSI) underlined policy implementation and traditional knowledge to be preserved.   Focusing on the education sector, Prof. Dr. Deddy Hadriyanto, Director, Center for Climate Change Studies, University of Mulawarman highlighted a range of ongoing education and skills development initiatives in the field and suggested options to enhance information exchange and coordination to facilitate learning across different sectors and provinces in Indonesia.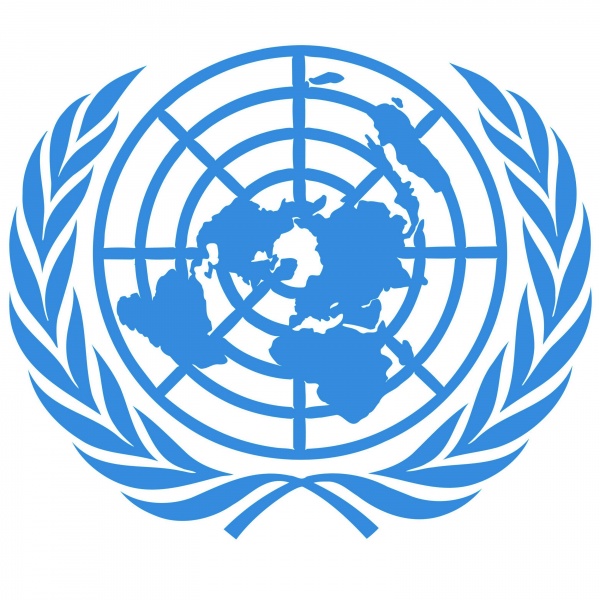 During Session 3, representatives of UN organizations provided comments and perspectives about the National Strategy process and introduced their related projects. Mr. Budhi Sayoko, UNDP, provided insights from UNDP's experience to support national strategy development in other areas. He highlighted the importance of developing a strategic vision and indicators, linking the Strategy to going initiatives, and considering modalities for implementation and funding to ensure that the Strategy does not remain a document only. Mr. Richard Joanes Makalew, UNFPA, drew attention to the importance of considering skills development to address population dynamics in climate change mitigation and adaptation and introduced a UNFPA research and capacity development project in Indonesia which could develop close linkages with the National Strategy. Ms. Homing Denduangrudeem, UN ORCID summarized capacity development activities to support REDD+ implementation within the broader context of fostering green and social development in Indonesia. Mr. Anthonius Rahardjo, WFP shared perspectives and experiences related with WFP climate change adaptation actions at the field level.  Mr. Achim Halpaap conveyed a message on behalf of UNESCO and the UN Children's Fund (UNICEF) who are very much interested in the national project, but had scheduling conflicts and were unable to attend the workshop.
In the main afternoon session, chaired by Mr. Ari Mochammad, Secretary of the Adaptation Working Group of DNPI, participants discussed a draft Terms of Reference for the Strategy Development, the draft work plan and a draft background report which summarized key initiatives related to the Strategy. Following introductory presentations by Mr. Achim Halpaap, Ms. Farida Zaituni and Mr. David Situmeang, Surveyor Indonesia, participants discussed in detail the process of developing the National Strategy in parallel working groups. During the final and concluding workshop session, Dr. Amanda Katili summarized the main conclusions of the workshop and thanked participants as well as national and international partners for their active engagement in the workshop and support for the project.
About DNPI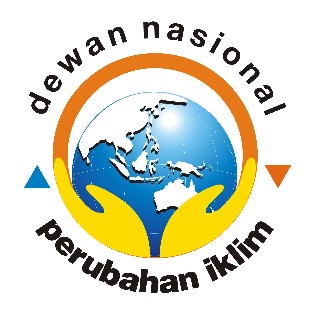 The National Council on Climate Change or Dewan Nasional Perubahan Iklim (DNPI) was established in July 2008 through Presidential Decree No 46/2008. It was designed to serve as the ultimate body for policy coordination among key national government agencies on matters related to climate change. It also acts as the focal point for United Nations Framework Convention on Climate Change (UNFCCC) in Indonesia and Designated National Authority for Clean Development Mechanism projects. Led by the President of the Republic of Indonesia as Chair, DNPI has the Coordinating Minister of Economy and the Coordinating Minister of Social Welfare as vice chairs. The Council members are 17 Ministers (State Secretary, Cabinet Secretary, Environment, Finance, Home Affairs, Foreign Affairs, Energy and Mineral Resources, Forestry, Agriculture, Industry, Public Works, Development Planning/BAPPENAS, Fishery and Marine, Trade, Research and Technology, Transportation, Health) and Head of Meteorology, Climatology and Geophysics Agency/BMKG.
Presentations
The main workshop language was  Bahasa Indonesia. Simultaneous English translation was made available for non-native speaker and participants.
The workshop featured various presentations, including:
Session 1: Workshop Opening and Introduction
Session 2: Taking Stock of National Climate Change Priorities, Initiatives and Capacity Development Challenges
Session 4: Development of a National Strategy to Strengthen Human Resource Capacities