COP26 of the UNFCCC will take place from 31 October 2021 to 12 November 2021 in Glasgow, Scotland, United Kingdom. UN CC:Learn organizes and supports the following activities: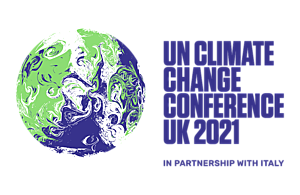 Climate Classroom
The Climate Classroom @ COP26 is an innovative learning experience designed to help those attending get quickly up-to-speed on key climate issues. Throughout COP26, our team of experts will deliver free online 45-minute classes that expose and introduce learners to a range of climate change topics – allowing delegates, professionals, and other interested parties to follow and contribute to climate discussions.
COP26 Library of UN Ressources
UN CC:Learn hosts the library of documents produced by UN partners which are relevant for COP 26.
Events Supported by UN CC:Learn
The Climate Crisis: A Child Rights Crisis
Thursday, 11 November 2021 I 13:15 – 14:30 I Clyde Auditorium (175 pax)
This event will: 1. Provide a platform for youth to vocalise their views and demands at COP26; 2. Enable countries to formally acknowledge the centrality of children to the climate crisis through their alignment to the Declaration on Children, Youth and Climate Action or other means.
Speakers: Lead organization: UNICEF. Supporting organizations: UNFCCC – YOUNGO, OHCHR, UNITAR, FAO, UNECLAC / CEPAL, UNDP.
Innovative Finance, Solutions and Partnerships for Evidence-based Decision Making
Thursday, 11 November 2021 I 11:30 – 12:45 I Clyde Auditorium (175 pax)
The event will explore how science, innovative finance and solutions and global partnerships can support raised ambition for delivering NDC and NAP aligned climate adaptation that meets the needs of vulnerable communities in LDCs, SIDS and African nations. Experts and High-level speakers.
Speakers: United Nations Office for Disaster Risk Reduction (UNDRR) and UN-Habitat.
Your Climate Story
Everyone has a climate story so… what is yours?
Your climate story tells your personal experience with climate change. Sharing it with others will help them understand how climate change is happening and what can be done to tackle it. Furthermore, you will inspire people across the world to take the lead and contribute to a positive transformation toward a more climate-resilient society.
Our participants on Climate Classroom at @COP26 are invited to share their climate stories. This can be something you've already done in the past, or a pledge to take action in the future. Check out your e-mail and join us!