Sustainable finance is key to achieving the much-needed climate and development goals. In this context, the new Introduction to Sustainable Finance e-course has been developed to help users working in finance better understand the ins and outs of sustainable finance.
This interactive and practical e-course provides you with the basic knowledge you need to understand sustainable finance – its scope, its contribution to supporting action on climate change and sustainable development, the main actors and how financial institutions make decisions on sustainability-related issues. The course also allows you to dig deeper into topics such as sustainable finance instruments, methodologies and frameworks for integrating sustainability into financial decisions, key global initiatives and sustainable finance regulations. These topics are supplemented by examples and case studies from around the world.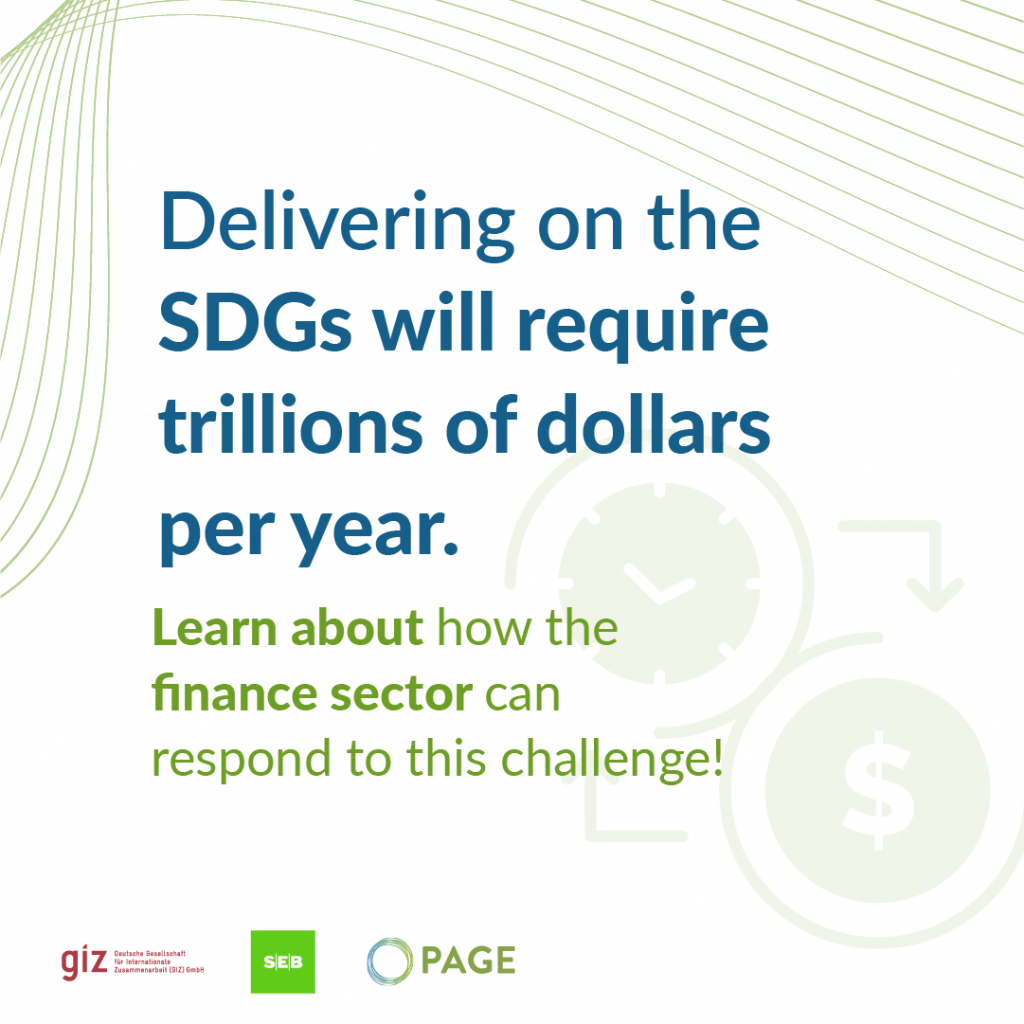 The course is available in a self-paced format (i.e., you can take it any time) and has four modules that take about 10 hours to be completed. The target audience includes governments, academia, the financial sector, businesses, and civil society. To register for the course please register on the UN CC:e-Learn platform and then enrol to the course.
The Introduction to Sustainable Finance e-course was originally developed in 2018 by Skandinaviska Enskilda Banken (SEB) and Deutsche Gesellschaft für Internationale Zusammenarbeit (GIZ) GmbH, as part of their Strategic Alliance (STA) on Green Bond Market Development in G20 Emerging Economies, and the Partnership for Action on Green Economy (PAGE), a One UN initiative bringing together five UN agencies. In 2021, the course has been comprehensively updated with technical inputs by the United Nations Environment Programme Finance Initiative (UNEP FI) and the International Finance Corporation (IFC).