Through the Youth Leadership Camp for Climate Change 2017, 150 students between the age of 17 and 25 years old built their knowledge and capacity to take action on climate change. This initiative – promoted by UN CC:Learn and UNESCO Office, Jakarta, in collaboration with the Climate Reality Project Indonesia and Youth for Climate Change Indonesia, with support from the Office of the President of Indonesia's Special Envoy for Climate Change – contributes to the implementation of the National Climate Change Learning Strategy.
The leadership programme includes a series of three training events organized in February 2017 in different provinces of Indonesia. During the camps, students learned about climate change and its impact in different sectors. They were also coached on how to become actors of change in their communities, and beyond, through the development and implementation of group projects.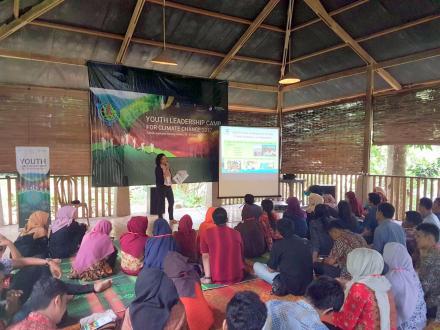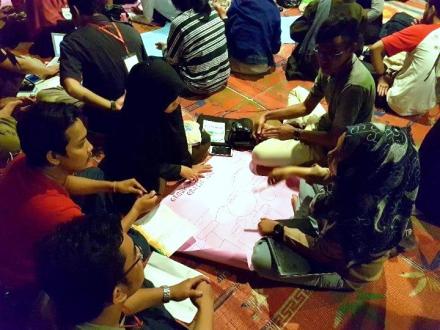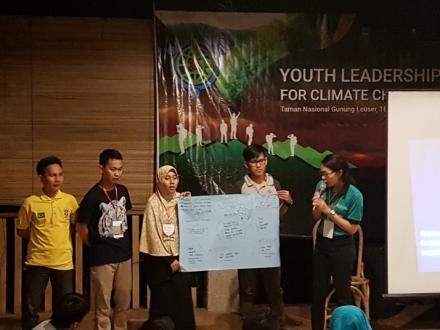 After the camps, the 150 participants have started applying their newly acquired knowledge and skills, implementing a variety of post-camp activities. These include rolling out of social media campaigns through videos and e-posters, organization of forums and events, delivering of presentations in primary and secondary schools, raising awareness of the Earth Hour and other relevant initiatives among community members, contributing articles for local newspapers, participating in radio programmes and tree planting, among others.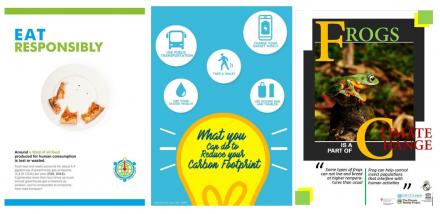 For further information, please visit:
UN CC:Learn will award a special recognition to the most active and committed students, sponsoring their participation in a training event on climate change organized in the United States of America.