Meet Ms. Impian Riverningtyas, Mr. Pradana, and Ms. Saraswati, as they talk about their inspiring stories to make a difference on climate issues.
Earlier this year, UN CC:Learn, in collaboration with UNESCO Office, Jakarta, The Climate Reality Project Indonesia and Youth for Climate Change Indonesia, with support from Office of the President's Special Envoy for Climate Change, launched the Youth Leadership Camp for Climate Change (YLCCC) 2017 initiative in Indonesia. The YLCCC supports the implementation of the National Climate Change Learning Strategy and promotes climate change education among Indonesian youth.
At the youth camp, students from all over Indonesia gathered to deepen their knowledge on climate change and climate action, through workshops and field visits to reserves and national parks. They were also coached on communication and how to become actors of change in their communities, through project development and implementation.
After the 3-day camp, the 150 participants returned to their local communities to roll out their projects, applying what they learned at the YLCCC. The post-camp activities focused on raising awareness and on organizing social media campaigns, forums and events, presentations, news articles, and radio programmes on different climate change aspects.
Three of the youth leaders were awarded the "Tribal Camp Award", which recognized the most impactful projects. The award included a fully sponsored invitation by UN CC:Learn to the Tribal Climate Camp (TCC), hosted near Seattle, United States, from July 30th to August 4th, 2017.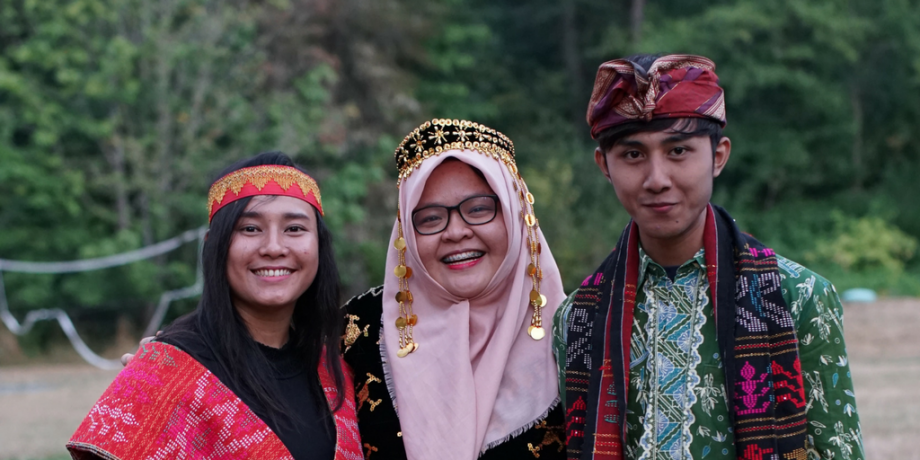 During the Tribal Climate Camp, participants were trained on skills and tools available for assisting decision making on climate change, including forecasting, monitoring, and assessing potential impacts of climate change. They also engaged in strategic planning exercises, and discussed climate resilience, community engagement and climate policy. Field-visits were also organized in the region to enhance the learning experience.
The three Indonesian students had a chance to present the projects they carried out as a follow-up to the training received through the Youth Leadership Camp for Climate Change 2017.