New and updated data, tools, and visualizations are key to make sense of and understand climate change, GHG Emissions, and countries' commitments to reducing their emissions.
Climate Watch is a go-to resource for media, policymakers, and researchers to visualize and download data on global and national emissions trends, track climate commitments, and more. This free online platform is implemented by the World Resources Institute in collaboration with multiple countries, including the UN Climate Change Secretariat, the World Bank and the NDC partnership.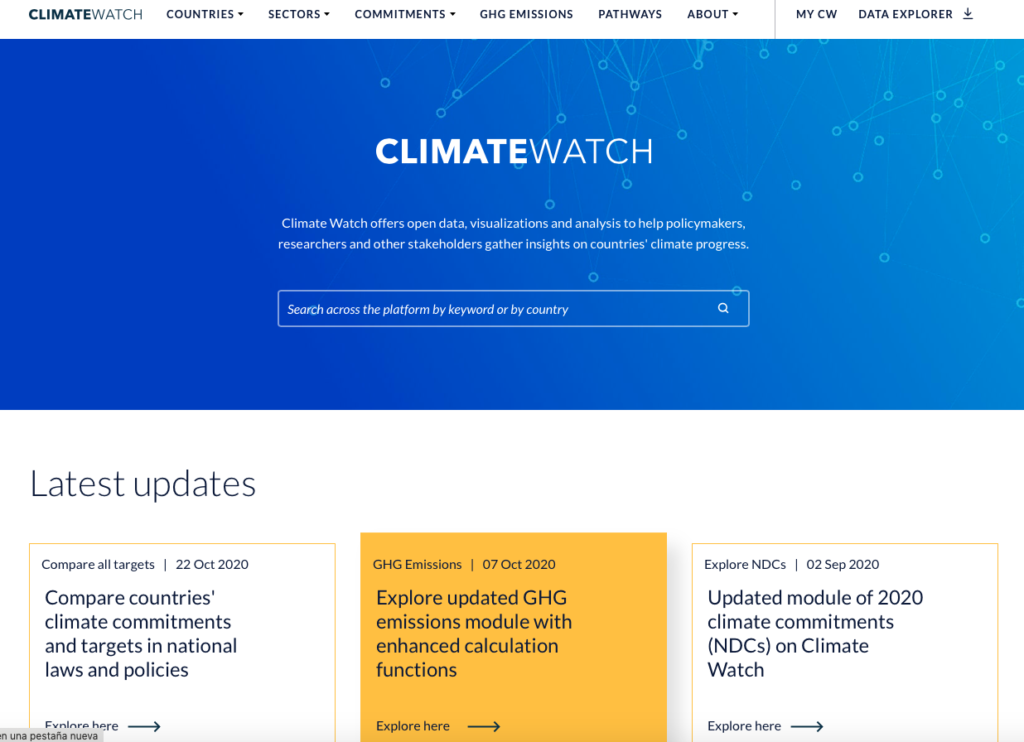 Learn more about Climate Watch here and explore some of its key resources below. 
Climate Watch resources are made available as part of the UN CC:Learn affiliation programme, which highlights high-quality learning products on climate change developed by recognized institutions outside the framework of the UN CC:Learn programme / without support from the UN CC:Learn Secretariat, in accordance with specific affiliation criteria. The objective of the UN CC:Learn affiliation programme is to enhance global climate literacy through the dissemination of high-level learning products that complement UN CC:Learn resources.