The Experts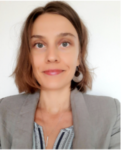 Anna Kilponen
Anna is UNEP's Global Adaptation Network (GAN) Regional Liaison Officer for Asia and the Pacific region. In this role, she works with GAN, the Asia-Pacific Adaptation Network and partners to coordinate and support initiatives in the region, including the Lima Adaptation Knowledge Initiative, the EPIC Network, and the Global Ecosystem-based Adaptation Fund. In addition, she supports communications and helps capture and share lessons from the region on ecosystem-based adaptation. Prior joining UNEP she worked with a range of international organizations on biodiversity and environmental projects.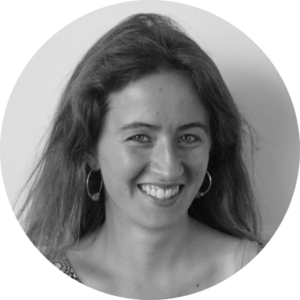 Ophelie Drouault
Ophelie is an Ecosystem-based Adaptation Analyst at UNEP office for Latin America and the Caribbean (LAC). She works in the climate change unit focusing on the implementation of urban resilience and adaptation planning projects – namely CityAdapt and Nature4Cities, in ten countries of the LAC region. In recent years, her work has focused on tools for the implementation of Nature-Based Solutions in cities and on financing mechanisms for urban adaptation in LAC. Ophelie is a political scientist with a master's degree in international development with a focus on environment from Sciences Po Paris University in France.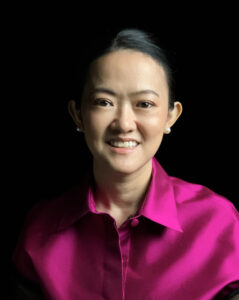 Kotchakorn Voraakhom
Kotchakorn is a Thai landscape architect and the Founder and CEO at Landprocess and Porous City Network who works on productive public spaces, tackling climate change in urban dense areas with climate-vulnerable communities.  She was awarded by UNFCCC for the UN Global Climate Action Awards, featured in 2019 TIME 100 Next, TIME 15 leading women fighting against climate change, BBC 100 Women, New York Times, and Bloomberg Green 30 for 2020. She received her Master's in landscape architecture from Harvard University's Graduate School of Design.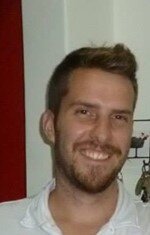 Bryce Bray
I enjoy hiking, diving, photography, and languages. I am from the USA where I have an identical twin brother and identical twin sisters. In 2018, I finished an MA in Ocean and Coastal Resource Management, and have received the Fulbright and Boren Fellowships to conduct research in Africa. My positions with the Conservation Finance Alliance, UNEP, and Blue Finance have allowed me to deepen my knowledge of innovative finance mechanisms and impact investments for conservation and adaptation.
The Class
Ecosystem-based Adaptation (EbA) is the utilization of biodiversity and ecosystem services as part of a strategy to aid people in adapting to the adverse effects of climate change. The approach is crucial for building climate resilience in cities and peri-urban areas, which are threatened by a multitude of climate hazards and home to more than half the human population.
This event at the COP27 Climate Classroom will explore how the use of nature-based solutions and ecosystem restoration can help cities adapt to the impacts of the climate change, particularly by drawing on practical examples. Following the release of UNEP's Briefing Note On Urban Ecosystem-based Adaptation, the session will be looking at two case studies in particular and their innovative approaches to ecosystem-based adaptation and building climate resilience in urban areas. The lesson is targeted to city and government officials, adaptation practitioners and professionals working on adaptation who are interested in adopting ecosystem-based adaptation approaches when planning for climate-resilient development in urban and peri-urban areas.
Sign up

14 November 2022 I Online | 2PM CET – Register here
Resources for Additional Learning