The Expert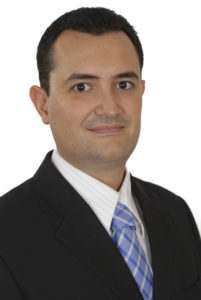 Miguel Naranjo, Programme Officer, UNFCCC
Miguel Naranjo is Programme Officer with the United Nations Climate Change Secretariat in Bonn, Germany. He joined the Secretariat in 2011, where his work focuses on capacity building for mitigation and carbon market mechanisms, promotion of climate action among the private sector and other stakeholders, and development of tools to implement climate action.
The Class
There is a direct relation between global average temperatures and the concentration of greenhouse gases in the atmosphere. Addressing the impacts of climate change therefore requires decreasing the amount of emissions released into the atmosphere, otherwise known as climate mitigation. This classroom will focus on the role of carbon markets – through which carbon emissions are generated and traded among polluters – as a climate mitigation tool.
The Details
Friday, 05 November 2021 – 3 p.m. GMT – Register here.
Resources for Additional Learning
Taskforce for Scaling Voluntary Carbon Markets