The Experts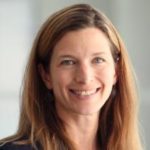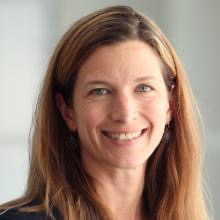 Taryn Fransen, Senior Fellow, World Resources Institute
Taryn Fransen is an international climate change policy expert based in the San Francisco Bay Area. As a Senior Fellow in WRI's Global Climate Program, Taryn focuses on long-term (2050) climate strategies and Nationally Determined Contributions, with a view to leveraging these and other policy instruments in support of rapid decarbonization.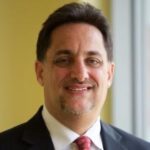 David Waskow, Director, International Climate Initiative, World Resources Institute
David Waskow is the Director of WRI's International Climate Initiative. The Initiative is focused on international cooperation that catalyzes and supports action on climate change at the national level in developed and developing countries. It includes work on the elements of a 2015 international climate agreement and the Climate Justice Dialogue, addressing issues of climate impacts and equity.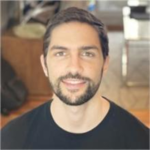 Leandro Vigna, Data Partnership & Outreach Manager, World Resources Institute
Leandro is the Data Partnership and Outreach Manager for the Climate Watch platform. He works to expand program visibility and impact, and influence decision makers to advance solutions for today's environmental challenges.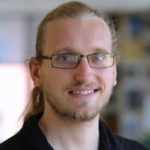 Johannes Friedrich, Senior Associate, World Resources Institute
Johannes is a Senior Associate within the Global Climate Program, leading WRI's climate data and innovation work. He is the project manager for CAIT Climate Data Explorer and Power Watch, and advises the institute on how to create new policy relevant data products and cutting edge visualization tools to turn information into action. In his role he works on a wide range of topics, including global climate and power sector data, policy analysis for the UNFCCC, food, forest and water issues, as well as corporate climate action.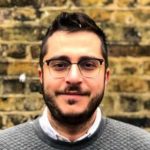 Jamal Srouji, Associate, World Resources Institute
Jamal Srouji is an Associate in the Global Climate Program, based in the London Office. He works towards ensuring the enhancement of climate ambition in a wide range of countries for a successful progress on climate action under the international climate negotiations. Prior to joining the WRI, Jamal served as a Green Economy Consultant at the United Nations Environment Programme (UN Environment) in Geneva, Switzerland, where he provided technical advice and support to countries embarking on an inclusive green economy transition.
The Class
Reaching the goals outlined in the Paris Agreement requires us to shift from climate commitments to implementation, and at the same time to identify potential for increased ambition over time and alignment of climate actions with sustainable development agendas.
There is a vast amount of data available to support this work, but much of it is not easily accessible. To more easily integrate data into decision-making, the Climate Watch Platform provides accurate and comprehensive data and visualization, as well as actionable analysis of how countries can implement or enhance their current commitments to combat climate change.
This session will go over the current state of international commitments and how to use the Climate Watch tool to track ambition. Our goal through this classroom is to help increase participants understanding of the arc of ambition for NDCs and capacity to use data and tools to work on implementation and plan for long and short term climate targets.
The Details
Monday, 01 November 2021 – 3 p.m. GMT – Register here.
With David Waskow, Leandro Vigna and Johannes Friedrich
Monday, 08 November 2021 – 3 p.m. GMT – Register here.
With Taryn Fransen, Leandro Vigna and Johannes Friedrich
Resources for Additional Learning