The Expert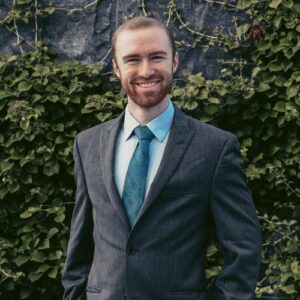 Tappan Parker is the Outreach and Engagement Lead for World Resources Institute's (WRI) Systems Change Lab. He supports strategic engagement for the Lab and works to expand the projects visibility and impact with financiers, advocates, UN agencies, and policymakers. His focus is on how the Lab can spur action at the pace and scale needed to protect both people and planet. Prior to joining WRI, Tappan worked on anti-corruption project in Europe and Eurasia with the Center for International Private Enterprise and supported program development and grassroots campaigns with Environment America.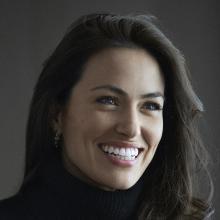 Rachel Jetel is Co-Director of the Systems Change Lab. As a trained systems thinker with more than a dozen years of experience working on a range of climate change issues with business, foundations, NGOs and multilateral institutions, Rachel brings a systemic approach to catalyzing partnerships, action and impact. Prior to joining WRI, Rachel facilitated strategy and partnerships at the We Mean Business Coalition, enabling the coalition's unique collaborative approach to impact via ambition loops of bold climate action among business and policy leaders. In this role, she oversaw deeply collaborative strategy development, fostered strategic partnerships, drove fundraising, and oversaw grant management and impact reporting. Before WMBC, Rachel worked as a systems and sustainability consultant in the U.S., Asia and Europe, and had the chance to work with some of the biggest brands in the world to shape their sustainability agendas for over a decade.
The Class
Worldwide ambition from actors across the globe is still far from where it needs to be. Reaching net-zero greenhouse gas emissions, halting biodiversity loss, and building a just and equitable society, will require a radical departure from the approaches we have taken thus far.
Understanding systemic change can be challenging, as can identifying critical leverage points for rapid change and evidence-based opportunities to allocate resources. Systems Change Lab is designed to provide advocates, policymakers, philanthropies, funders and global leaders with insights on systems change to spur change and drive policy, investment and action at the pace and scale needed to tackle the challenges we face.
This session will go over what systems change is, the state of climate action as it relates to systems change, and a brief demonstration of how to use the Systems Change Lab platform to better understand where we are and where further action is needed. Our goal through this classroom is to help increase participants understanding of systemic thinking and the transformations required to achieve our 2030 and 2050 targets at the pace and scale needed as well as their capacity to use data and tools in decision-making.
Sign up
18 November 2022 I Online | 4PM CET– Register here
Resources for Additional Learning