The Experts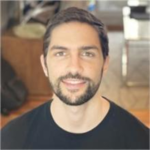 Leandro Vigna, Data Partnership & Outreach Manager, World Resources Institute
Leandro is the Data Partnership and Outreach Manager for the Climate Watch platform. He works to expand program visibility and impact, and influence decision makers to advance solutions for today's environmental challenges.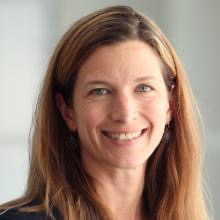 Taryn Fransen, Senior Fellow, World Resources Institute
Taryn Fransen is an international climate change policy expert based in the San Francisco Bay Area. As a Senior Fellow in WRI's Global Climate Program, Taryn focuses on long-term (2050) climate strategies and Nationally Determined Contributions, with a view to leveraging these and other policy instruments in support of rapid decarbonization.
The Class
Reaching the goals outlined in the Paris Agreement requires us to shift from climate commitments to implementation, and at the same time to identify potential for increased ambition over time and alignment of climate actions with sustainable development agendas.
There is a vast amount of data available to support this work, but much of it is not easily accessible. To more easily integrate data into decision-making, the Climate Watch Platform provides accurate and comprehensive data and visualization, as well as actionable analysis of how countries can implement or enhance their current commitments to combat climate change.
This session will go over the current state of international commitments to find out how NDCs have improved and how they collectively stack up against the action needed to limit warming to 1.5 C, and how to use the Climate Watch tool to track ambition. Our goal through this classroom is to help increase participants understanding of the arc of ambition for NDCs and capacity to use data and tools to work on implementation and plan for long and short term climate targets.
Sign up

Tuesday, 15 November 2022 – 4PM CET – Register here.
Resources for Additional Learning