The Expert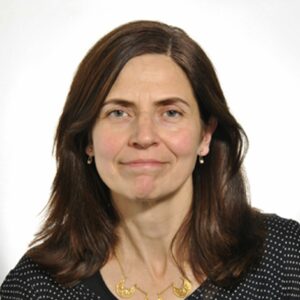 Pernilla Bergmark is a Principal Researcher at Ericsson focused on the sustainability impacts of ICT. Her research interests include methodology development and assessments related to climate impacts, circular economy, smart sustainable cities, and the Global Goals. Pernilla Bergmark is a co-author of the Exponential Roadmap for 1.5oC aligned climate action , a collaboration between Future Earth, Sitra, WWF, KTH Royal Institute of Technology, PIK, Ericsson and others, where she focused on policy and technology. She is also a co-author of the 1.5C Business Playbook, which is supported by 55+ partners from brands, enterprises, organisations and academia . Pernilla Bergmark is also active in standardization as a co-rapporteur of ITU SG5 Q9, in ETSI EE, and in the Swedish national committee for cities, TC 268 (SIS TK 588). Lately, she has contributed to the development of the ICT sectoral decarbonization approach developed by ITU/GSMA/GESI for the SBTi.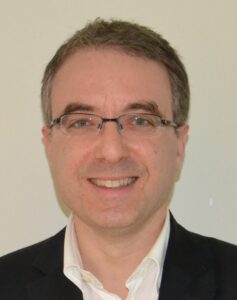 Jean-Manuel Canet, is a Senior Manager, in charge of Climate and Biodiversity in the CSR Department of the Orange Group. He has developed an expertise in the assessment of the environmental impact of ICT goods, services, projects and organizations. He serves as Vice-Chairman of the ITU-T Study Group on "EMF, environment, climate action, sustainable digitalization, and circular economy" and Co-Rapporteur of the "Climate change and assessment of digital technologies in the framework of the SDGs and the Paris Agreement" question. He served as a member of the Advisory Panel of the UNFCCC "Momentum for Change" initiative. He also led projects developing public and private MOOCs (Massive Online Open Courses). He earlier led numerous projects to assess and reduce GHG emissions related to ICT, for customers such as the European Parliament, France Télévisions or Zurich Financial Services. Jean-Manuel graduated from Télécom ParisTech and the MBA Programme of the "Collège des Ingénieurs". He holds a certificate in carbon accountancy from the French National Agency for Energy and Environment and a certificate in carbon finance from Carbone 4 Academy.
The Class
Organizations across sectors are establishing strategies to increase their decarbonization efforts. Many parties have brought forward the potential of ICT solutions to reduce the GHG emissions of other sectors and foster the transition to Net Zero.
However, ICT, unlike many other products and services, distinguishes itself by its double-edged nature, contributing both to environmental loads and emissions reduction opportunities. More specifically, through their physical existence, ICT cause GHG emissions at each stage of their life cycles.
At the same time, ICT can also enable efficiencies in lifestyle and in all sectors of the economy by providing solutions that can improve energy efficiency, inventory management and business efficiency by reducing travel and transportation and by substituting physical products for digital information.
This lecture introduces a new methodology for comprehensively assessing the impacts of ICT solutions. The lecture will include a brief presentation of the methodological guidance to help society identify ICT solutions and implementations enabling rapid decarbonization and, no later than 2050, Net Zero at a planetary level.
It will also acknowledge the need to identify the neutral or adverse effects of ICT. The lecture will briefly present the main elements of guidance on the assessment of the use of ICT solutions, covering their effects at different levels and how this could be used to derive impacts of solutions from an organization scale up to such as country scale.
Sign up
10 November 2022 I Online | 11AM CET – Register here
Resources for Additional Learning