The Experts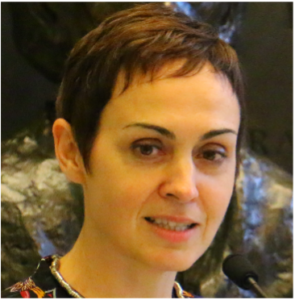 Elaine France
Elaine France is a social innovation, entrepreneurship and entrepreneurial education consultant, coach and trainer bringing together 25+ years of expertise to support women and youth as innovators, start-up entrepreneurs and SMEs. She is developing the content of the Digital Green Entrepreneurship for Women Entrepreneurs E-Learning for ITU and Mary Kay. She has worked with government departments, civil society organisations and UN agencies including IOM, UNCTAD, UNHCR and UNECE.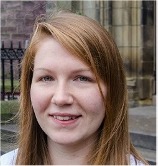 Rosie McDonald
Rosie McDonald is an E-waste Data Associate Officer within the ITU's Telecommunication Development Bureau. She supports ITU's efforts in green digital transformation by providing research, tools and capacity building to address environmental challenges related to climate change and e-waste. Her work focuses on e-waste data and statistics capacity building activities as part of the Global E-waste Statistics Partnership (GESP), as well as monitoring emissions and climate commitments of leading tech companies. Prior to ITU, her work focused on greenhouse gas modelling for the land use, land use change and forestry (LULUCF) sector of the UK national greenhouse gas inventory. Within a higher education setting, she has experience of working in widening participation, STEM enrichment and teaching environmental statistics and GIS. She holds a PhD in Environment Sciences from the UK Centre for Ecology & Hydrology and an MSc in Environmental Protection and Management from The University of Edinburgh (UK).
The Class
Digital Green Entrepreneurship plays a key role in creating inclusive green and circular economies in States, through solutions that reduce emissions, increase efficiency in energy and resource use and empower consumers to 'go green' as they buy green solutions. Women experience greater vulnerability to the impacts of climate change than men. By becoming economically empowered as entrepreneurs, they can play a significant role in providing solutions for mitigating and adapting to climate change.
This class will therefore explore the vital role that women as digital green entrepreneurs have to play in creating inclusive green and circular economies. It will provide participants with an introduction to digital green entrepreneurship, an overview of digital green solutions, how women as digital green entrepreneurs are contributing to creating green and circular economies, and what actions States can take to facilitate more digital skills and entrepreneurship training for women and girls.
Sign up
16 November 2022 I Online | 4PM CET – Register here
Resources for Additional Learning