The Experts

Veronica F. Grasso
She is a civil engineer with more than 15 years' experience in disaster risk reduction and adaptation both at national and international levels. She holds a Ph.D. on early warning systems from the University of Naples, in collaboration with the University of California at Berkeley and the California Institute of Technology. She is author of more than 40 scientific publications. As Scientific and Programme Officer at the World Meteorological Organization, Dr Grasso leads a new multi-agency flagship publication, coordinated by WMO: the "State of Climate Services" report series. In addition, she managers a multi-million dollars portfolio of projects that aim at supporting countries better adapt to climate change by enhancing their capacities to deliver and use weather and climate services. Before joining WMO, Dr Grasso worked as Programme Specialist in the Disaster Risk Reduction and Recovery Team at the United Nations Development Programme (UNDP), providing technical support to UNDP country offices on disaster risk reduction. She also worked as project and portfolio manager at the United Nations Environment Programme, the Group on Earth Observations at WMO, and United Nations Volunteers.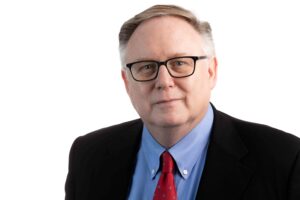 James Douris
Since 2004, Mr. James Douris has been a Project Officer with the World Meteorological Organization Disaster Risk Reduction Programme in several capacities. His primary focus is on disaster risk reduction, multi-hazard early warning systems, and currently, improving risk analysis leveraging the WMO observation and monitoring network. Prior to working at the WMO, he held positions as a Financial Controller at Credit Suisse bank, a Staff Meteorologist at a private weather company in the United States, and served as a Meteorological Station Chief in the United States Air National Guard. Mr. Douris has a Business and Finance degree from the European University and is a trained and certified Meteorologist. He has significantly contributed to the development of a number of publications.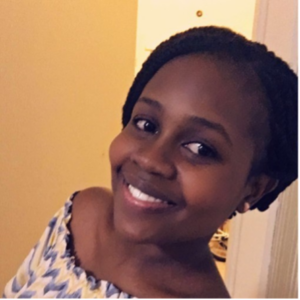 Nakiete Msemo
Nakiete Msemo is an Assistant Scientific Officer in the Technical Coordination and Global Framework for Climate Services division of the World Meteorological Organization. She is mainly working on analyzing weather, water, and climate-related data, the results of which are used in various WMO publications, including the State of the Climate Services report. Besides analyzing weather, water, and climate-related data, she also assists with project management, aiming to assist countries in better adapting to climate change by improving their climate services. Ms. Msemo holds a master's degree in Business Administration and Management from Nanjing University of Posts and Telecommunications and a bachelor's degree in International Relations.
The Class
Early warnings and action save lives. On average, over the past 50 years (1970-2019), a weather, climate, or water-related disaster has occurred daily – taking the lives of 115 people and causing US$ 202 million in losses each day. Moreover, the number of recorded disasters has increased by a factor of five over those 50 years, driven by human-induced climate change, more extreme weather events, and improved reporting. However, thanks to better warnings, improved weather forecasts and proactive and coordinated disaster management, the number of lives lost decreased almost three-fold over the same period.
This class will provide participants with an introduction to the concept of Early Warning Systems, the current status of such systems worldwide, exploring which countries need it the most, and how countries have implemented early warning systems through concrete examples.
Sign up

17 November 2022 I Online | 3PM CET – Register here
Resources for Additional Learning