The Experts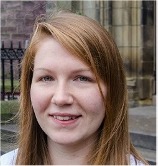 Rosie McDonald
Rosie McDonald is an E-waste Data Associate Officer within the ITU's Telecommunication Development Bureau. She supports ITU's efforts in green digital transformation by providing research, tools and capacity building to address environmental challenges related to climate change and e-waste. Her work focuses on e-waste data and statistics capacity building activities as part of the Global E-waste Statistics Partnership (GESP), as well as monitoring emissions and climate commitments of leading tech companies. Prior to ITU, her work focused on greenhouse gas modelling for the land use, land use change and forestry (LULUCF) sector of the UK national greenhouse gas inventory. Within a higher education setting, she has experience of working in widening participation, STEM enrichment and teaching environmental statistics and GIS. She holds a PhD in Environment Sciences from the UK Centre for Ecology & Hydrology and an MSc in Environmental Protection and Management from The University of Edinburgh (UK).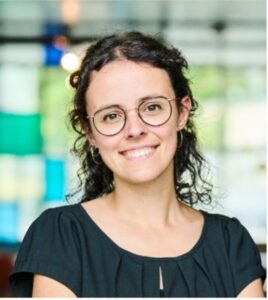 Giulia Iattoni
Giulia Iattoni is Assistant Programme Officer within the Sustainable Cycles Programme (SCYCLE), hosted by the United Nations Institute for Training and Research. Giulia is involved on various projects on e-waste data collection and quantification, as well as on projects concerning the analysis of e-waste management models and related environmental impacts at the national and regional level. She is also designing and conducting workshops to build institutional capacity on e-waste statistics and legislation for several countries worldwide. Prior to UNITAR, she spent a research period at the Technical University of Vienna, focusing on water quality and resources sustainability. Giulia holds a MSc in Environmental Engineering (curriculum Earth Resources Engineering) from the Alma Mater Studiorum – University of Bologna.
The Class
This class will i) introduce the global challenge of managing e-waste, ii) explain the importance of data and statistics for monitoring e-waste, and iii) explore how countries are developing national e-waste management strategies, policies, and regulations.
E-waste is one of the fastest growing and most complex waste streams in the world, affecting both human health and the environment, and proliferating a loss of valuable raw materials, when not properly managed.
Monitoring and measuring quantities and flows of e-waste is important to assess developments over time, to set and evaluate targets, and identify best practices in policies. The Global E-waste Statistics Partnership informs policy makers, industries, academia, media and the general public by enhancing the understanding and interpretation of global e-waste data and its relation to the Sustainable Development Goals (SDGs).​​ Such efforts help tackle the e-waste challenge and drive policies and activities towards a sustainable society and circular economy.​
The concept of extended producer responsibility (EPR) regulation will also be introduced, and examples shared about the roles and responsibilities of different stakeholders involved in the e-waste management chain. The class will also provide examples and insights from ITU and UNITAR-SCYCLE Programme projects from Africa, Western Europe and Latin America.
Sign up
16 November 2022 I Online | 10AM CET – Register here
Additional Learning Resources