The Experts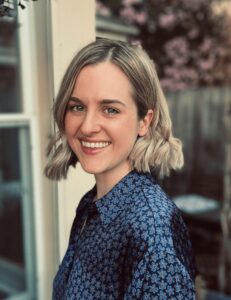 Ella Healy
Ella Healy is the Operations Manager at the Monash Climate Change Communication Research Hub. Ella holds a Bachelor of Health Science from Deakin University and a Master of International Relations from Monash University. In her role, Ella manages the Changing Climates and Climate Communicators programs which aim to increase public understanding of climate change by disseminating climate science in accessible formats across television and digital news outlets.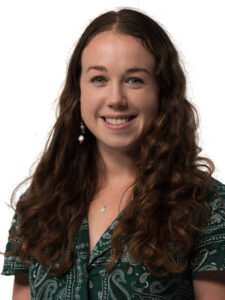 Amelia Pearson
Amelia is a Project Officer at the Monash Climate Change Communication Research Hub, based in Melbourne, Australia. She helps deliver one of the Hub's flagship programs, Changing Climates, which improves public understanding of climate change by delivering hyperlocal news columns. She also brings climate science into schools through the Climate Classrooms education program. In addition, Amelia co-manages the Hub's newest program – Climate and Energy Direct – which connects journalists with climate and energy experts to increase the volume and accuracy of reporting on these topics. Amelia has a passion for scicomm and spent 2021 touring Australian schools with the Questacon Science Circus, engaging students in exciting (often explosive!) science. She also holds a Masters of Science Communication Outreach from the Australian National University.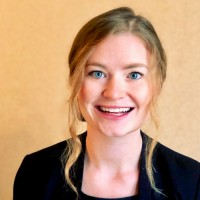 Claire Ransom
Claire Ransom is an assistant scientific officer in the Climate Monitoring and Policy division of the World Meteorological Organization, working to improve science communication and facilitate understanding of the interconnections between climate change and sustainable development. In addition to her work on the Sustainable Development Goals, she assists with the production and dissemination of the annual global and regional State of the Climate reports. Ms. Ransom holds her master's degree in Development Studies from the Graduate Institute of International and Development Studies in Geneva, Switzerland.
The Class
The class will be targeted at scientific audiences, but open to all, on how to better communicate climate science to non-scientific audiences. Amelia Pearson and Ella Healy from the Monash Climate Change Communication Research Hub will discuss communicating to traditional news media, and Claire Ransom will discuss engaging interactive digital tools. The aim of the course is to help the audience understand the importance of concepts like localizing information, simplifying language and graphics, and improving user engagement. 
Sign up
10 November 2022 I Online | 1:30PM CET – Register here