The Experts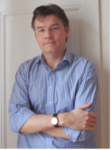 Angus Mackay
Angus Mackay is the Director of UNITAR's Division for Planet with responsibility for aligning all the environmental activities of the Institute with Agenda 2030.  Skills development is a strategic issue that underpins the effectiveness of all national policies, plans and programmes that aim to address pressing environmental challenges, including climate change, chemicals and waste management, biodiversity conservation and the transition towards circular economy. UNITAR undertakes skills assessments to help countries better understand their learning needs and develop national learning strategies supporting inclusive, safe and environmentally sustainable development.  Angus is also a climate change adaptation specialist and lead trainer, and has previously worked for a range of international organisations including the UN Department for Peace Keeping Operations, United Nations Development Programme, UK Department for International Development, World Bank, as well as private sector environmental consulting firms. He has recently been appointed to the Board of the Multi Donor Fund of the Climate Vulnerable Forum (CVF).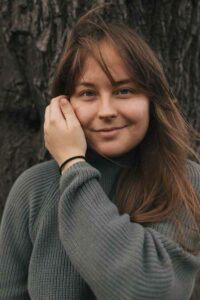 Daria Chekalskaia
Daria Chekalskaia is an environmental engineer and climate science communicator. She facilitates capacity building programs for young people on climate finance topics at Climate Investment Funds, a member of the youth delegation to several UN conferences, actively contributes to the work of YOUNGO (Youth Constituency of UNFCCC), and coordinates the production of online micro courses at South-Eastern Finland University of Applied Sciences. Daria is passionate about climate communication and reaches thousands with her approach of making climate challenges more actionable and less abstract.
The Class
Effects of climate change differ from region to region, so do the local stories. We need to amplify all the different perspectives and voices of people around the planet and bring out their stories to raise awareness, call for action and empower for change.
Climate change communication comes in many forms: from discussions between friends around adaptation to weather changes in the hometown to multimedia resources presenting latest IPCC findings. To share your own climate story and make a difference, you do not need to be a journalist or a climate expert. Anybody can share their local challenges and possible solutions just using a smartphone.
In this Classroom you will get some practical tools to help you create a meaningful message around climate change in social media. We will discuss how to leverage the latest trend – short videos – to reach thousands, engage the public and empower the audience.
Sign up
11 November 2022 I Online | 3PM CET – Register here
Resources for Additional Learning