The Expert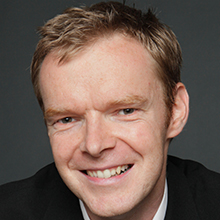 Thomas Fohgrub
Thomas is the head of the Coordination Unit, Global Platform for Action and an energy specialist that has been working to implement renewable energy solutions in international crises by providing clean energy to those living in displacement settings since 2017. Before that, he held various positions in the German Government.
The Class
Climate change affects everyone, including those in displaced settings that do not have access to energy. Therefore, consideration must be given to delivering energy, specifically clean energy, in a humanitarian setting.  Life without modern energy is radically constrained and displaced people have very limited quality of life without access to electricity and clean cooking sources. Therefore, sustainable energy access in humanitarian settings is now more critical than ever, to support the mitigation of the climate crisis and enable recovery from the long-term impacts of the COVID-19 crisis.
This class will provide participants with the 'need to know' of the humanitarian energy sector, stemming from the key challenges, opportunities, and ways these issues are being addressed. The class will also provide experiences and insights from representatives of displaced communities.
Sign up

Monday, 07 November 2022 I Online | 4PM CET – Register here.
Resources for Additional Learning