The Experts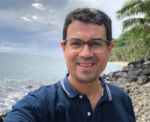 Alejandro Jiménez Hernández M.Sc.
Alejandro has been working worldwide for international organizations from the environmental and humanitarian sectors for over 20 years. Throughout his career, he has been engaged with networks of sustainable development practitioners, assisting civil society organizations, local governments and institutions, in the formulation of project proposals and the implementation of adaptation activities.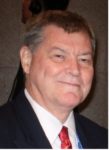 Dr. Peter King, Senior Policy Advisor, Institute for Global Environmental Strategies in Bangkok
Dr. Peter King is a Senior Policy Advisor for the Institute for Global Environmental Strategies in Bangkok. He heads the Asian Environmental Compliance and Enforcement Network secretariat, is a member of the Climate Change Asia Coordination Group, and was Team Leader for Adaptation Project Preparation and Finance on the USAID Adapt Asia-Pacific project. He is also a Coordinating Lead Author for the Global Environment Outlook (GEO), and has contributed to multiple climate change training programs for Climate Change Asia and CTCN.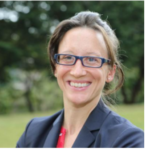 Ms. Lis Mullin Bernhardt, Programme Officer, Climate Change Adaptation Unit
Lis Mullin Bernhardt is an international development and environment professional who has been working at the environment/policy interface since 2002. She has been part of UNEP's Climate Change Adaptation Unit since November 2019, and currently serves as the Coordinator of the Global Adaptation Network, an initiative that shares key adaptation knowledge and information around the world.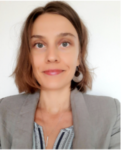 Anna Kilponen, Global Adaptation Network Regional Liaison, UNEP
Anna Kilponen is the Global Adaptation Network (GAN) Regional Liaison for Asia-Pacific at UNEP. In this role, she supports GAN and the regional node, Asia-Pacific Adaptation Network (APAN), with regional initiatives such as the Lima Adaptation Knowledge Initiative and the APAN Forum. She also supports communications and helps to capture and share lessons from the region on Ecosystem-based Adaptation (EbA) for the Global EbA Fund.
The Class
This Building climate resilience through ecosystem-based adaptation planning lesson will draw upon UNEP's new Guidelines for Integrating Ecosystem-based Adaptation (EbA) into National Adaptation Plans (NAPs) providing an overview of the integration process and highlighting how EbA can become a catalyst for aligning development agendas and promoting synergies between different sectors for adapting to climate change. The lesson will also illustrate examples of how countries have integrated ecosystem-based approaches into adaptation and development planning. The lesson is targeted to government officers, adaptation practitioners and professionals working on adaptation who are interested in adopting ecosystem-based approaches when planning for climate-resilient development.
The Details
Tuesday, 02 November 2021 – 3 p.m. GMT – Register here.
Resources for Additional Learning