The Expert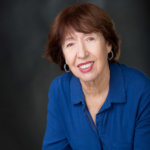 Wilna Botha, Journalist, MIET Africa
Wilna Botha is a former award-winning investigative journalist, researcher, project initiator and NGO leader. She was the co-founder and CEO of non-profit development agencies Africa!Ignite and MIET AFRICA. As CEO of Africa!Ignite, she specialised in sustainable community-based tourism development across Southern African countries. Since 2020, she has led the development of MIET AFRICA and partners' radio programmes in Lesotho, Malawi, Zambia and Zimbabwe, focused on youth climate action; youth sexuality education and COVID-19 mitigation.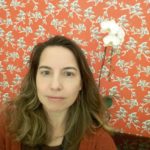 Jennifer Norins, MIET Africa
Jennifer Norins currently serves as the M&E Specialist for Regional Programmes at MIET Africa, a South African non-profit organization that is an implementing partner with SADC. In this position, Ms Norins oversees MER planning and implementation for a four-country Youth Agency programme. In addition, Ms Norins is currently working on PhD research working on evaluation capacity building in non-profit organizations in SA, with an interest in building evaluative thinking and evaluation culture in organizations.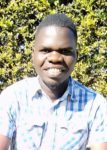 Wongani Nyirenda, Youth Facilitator, Bwaila Go Green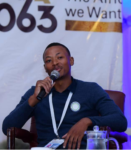 Jean-Bertrand Mhangu, Youth Climate Change Activist
Jean-Betrand is one of the Earthday.org Regional Directors for Africa. He is also the National Coordinator of the African Youth Initiative on Climate Change Zimbabwe. He coordinates youth organizations and youths in Zimbabwe and across Africa to actively participate and implement Environmental Management, Climate Change Mitigation and Adaptation projects. He is also the national youth representative for Zimbabwe at decision-making platforms such as COPs, SDG Summits and other events.
The Class
Africa's impact on climate change is totally insignificant, with South Africa the only country making any notable contribution (1%). Yet it is also the continent most vulnerable to climate change impacts. At the same time, climate awareness among African populations is minimal and uninformed people do not connect increasing droughts, floods and other natural disasters with climate change. In order to protect the continent, people across Africa therefore need to be made aware of the increasing threat to their livelihoods, and be encouraged to take action to mitigate the impact. This classroom will look at how MIET Africa and other partners have used radio and other communication tools to raise awareness of climate change-related issues, generate robust discussion and create a catalyst for climate action among youths and adults.
The Details
Tuesday, 9 November 2021 – 10 a.m. GMT – Register here.
Resources for Additional Learning
Our Climate is Changing, Episode 1 (Television Show, Password: Climate100)
Our Climate is Changing, Episode 2 (Television Show, Password: Climate100)
Additional Notes
First, the African continent is not monolithic; its 54 countries are characterized by diverse cultures, languages, landscapes, and colonial pasts.
Second, Africa has an abundance of valuable natural resources (e.g., oil, uranium, copper, gold, cobalt, and vast uninhabited land) and a large entrepreneurial, tech-savvy youth base. Huge disparities in wealth and income also characterize the continent.
Third, Africa has great potential and could become the next economic frontier. It is home to some of the world's current fastest-growing economies; its population is also expected to grow by 184% and increase to 2.1 billion by 2050.
Professor Ebby Luvaga, Iowa State University, December 2020