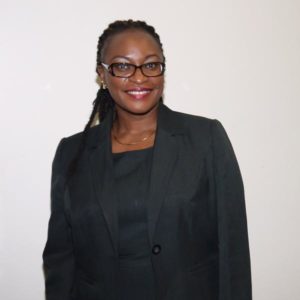 Country: Malawi
Organization: Ministry of Environment and Climate Change Management
Ms. Shamiso Nandi Najira has been an important factor throughout the development of Malawi's national climate change learning strategy. As Chief Environmental Officer at the Environmental Affairs Department (EAD) and Head of the Climate Change Unit, she is collaborating closely with the Ministry of Information, Department of Environmental Affairs and the Ministry of Education to advance the implementation of the strategy.
Shamiso is also the focal point for the Clean Development Mechanism (CDM) in the Designated National Authority (DNA) for Malawi, as well as the Government Counterpart for the National Climate Change Programme (CCP). She has been key to the development of the following enabling instruments and documentation under the auspices of the CCP: the National Climate Change Policy, National Climate Change Investment Plan, National Climate Change Communication Strategy, as well as posters for primary school children and a sourcebook for teachers.
Shamiso holds a Bachelor of Science in Biology and Demography as well as a Master of Science in Environmental Science, both obtained from the University of Malawi, Chancellor College. She is also a LEAD fellow, COHORT 14.